Nationally syndicated columnist Chaplain Norris Burkes will be visiting Eastminster the weekend of Sept 9-11. He will use the visit for the launch of his 3rd book, Thriving Beyond Surviving.
Chaplain Norris Burkes is best known for his syndicated column that takes a spiritual, often comical look at everyday life. He began writing the column for Florida Today in 2001 and was quickly syndicated into nearly fifty papers, reaching almost a million homes. He has written two previous books, No Small Miracles: Heartwarming, Humorous, and Hopefilled Stories from a Pediatric Chaplain, and Hero's Highway: A Chaplain's Journey Toward Forgiveness Inside a Combat Hospital.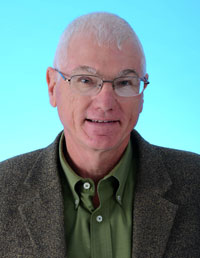 There will be several opportunities to meet and hear the Chaplain. On Friday, Sept 9, there will be a lecture in the Sanctuary at 7:00 pm. The public is invited. There will be a book signing opportunity afterwards.
On Saturday morning at 9:30, there will be workshop for Eastminster care givers: Stephan Ministers, His Hands, and others. Saturday afternoon will be a public meet and greet from 2:00 to 4:00 pm in our Library.
Chaplain Norris will preach Saturday at 6:00 pm and Sunday, Sept 11, at 10:00 am. These services will bring special focus on the events and aftermath of 9/11.
Chaplain Norris' visit is sponsored by your Eastminster Outreach team. Bring your friends and neighbors to this special weekend!
—————————————————————–
Send questions or comments to info@epcfl.org or call 321-723-8371.